How To Unpublish a Page In The Episerver Editor
Tue 17 November, 2015 / By Jon D Jones
After you create and publish a new Episerver page you may want to unpublish it.  There are many reasons for unpublishing a page, a news item is out of date, a product is out of stock etc...  if you no longer wish for the page to be publicly visible, you need to:
Locate the page you wish to unpublish in the navigation tree and click on it to load it.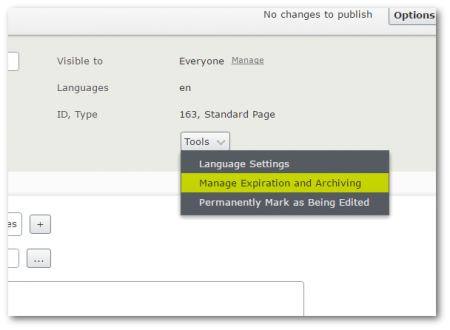 On the 'All Properties' view, find the 'Tools' dropdown and select the 'Manage Expiration and Archiving' option.
This will load the 'Manage Expiration and Archiving' dialogue.  From here you have several options:
Unpublish Now... obvious
Expire Date.. unpublish the page on a specific date in the future.  This option is useful when you need to be removed from the website at a specific date, but are unable to do so manually.
Archive.. this will move the page to an archive section when it becomes unpublished
Let's assume you want to unpublish the page immediately, click 'Next'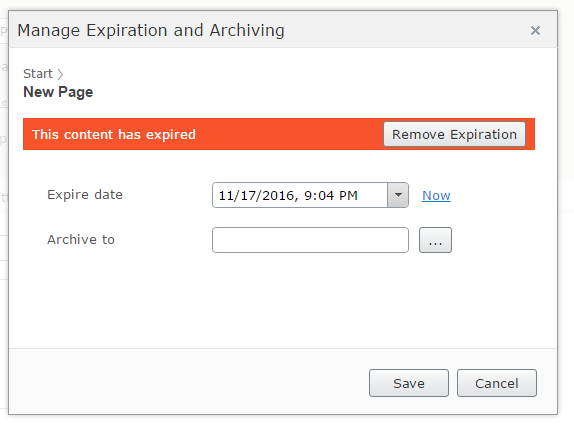 ---