How To Edit An Existing Page In The Umbraco Backend
Sat 10 December, 2016 / By Jon D Jones
One of the most useful aspects of any website is that unlike a book, a webpage can be updated easily and frequently.  Editing existing pages within Umbraco is even easier than creating a new page.
Finding Your Content
All your Umbraco web pages are viewable from the content tree view within the 'Content' section in the backend.
The navigation explorer will allow you to browse your websites web pages through a logical hierarchial structure.  Your homepage will be the highest level in the hierarchy of your website, underneath that you will see all your web pages. Some companies might have thousands of pages and finding the right page through browsing might take you too long.  In these instances, it's usually easier and quicker to search for the page instead.  Directly above the navigation tree, you should see a search box in the 'Navigation Panel'.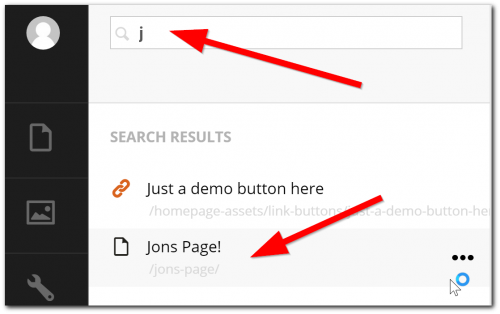 The search works pretty well, simply type in the name of your page and off you go!  After you have found the page you want to edit, click on it, so that it loads in the main content panel, as seen below:
Unlike some other CMS, Umbraco doesn't make it obvious that a page has pending changes.  In the screenshot above, I've made a few unsaved changes and there are no notifications warning me that I need to save.  This feature is slightly annoying as it's easy to forget you've made changes sometime and you end up closing your browser tab. One thing that it is important to take away from this, is that it's up to you to remember these changes and what needs publishing.  This is why the publish/unpublish feature is so useful.
---