How To Move A Page In The Umbraco Backend
Sun 11 December, 2016 / By Jon D Jones
Pages can easily be moved within Umbraco.  The most common reason to move pages is to change the order they appear in menus, or news feeds. Moving a page might be as intuitive as you first think.  In most systems, you simply drag and drop pages, but this doesn't work that well in Umbraco, instead it's much easier to move the
Clicking on 'Move' will open the Move page dialog.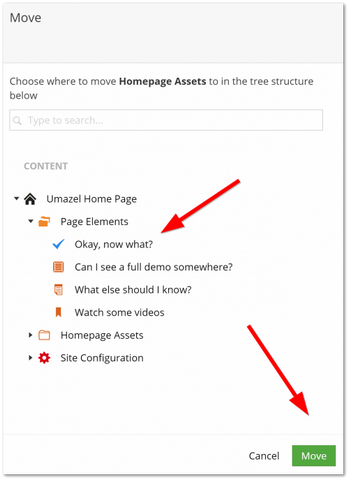 In the 'Move' properties screen, simply select where you want to move the page in the navigation explorer and click on it, you should see a blue tick appear when it's been selected.  Click the 'Move' button
You may see an error like the one above.  This error means that the page cannot be copied to the location you wish, because your developers have configured your website.  In these instances, either find a place you are allowed to move the page to, or, ask a developer to allow the page to be created there.
---