Sitecore 7 : Getting Started The Basics
Sun 27 April, 2014 / By Jon D Jones
So you've installed Sitecore. now what. In today's tutorial, I'm going to give a brief overview of how you can get started using Sitecore CMS. The first thing you probably care about after running the installer is checking Sitecore is up and running by logging into the editor. On your website simply add in /Sitecore like so www.website.com/sitecore. This should take you to the log-in page.
Out of the box you can log into SiteCore using these credentials:

admin/b

Instal Sitecore Instance Manager
After logging in and making sure our site works, the next thing I would recommend is installing the Sitecore instance manager
here
and upgrade to the latest version. you can also find manual updates
here
. This tool lets you manage your websites, helpers you upgrade and all sort of useful features. Installing it is pretty easy. Your main options are pointing the manager to where your Sitecore instances live.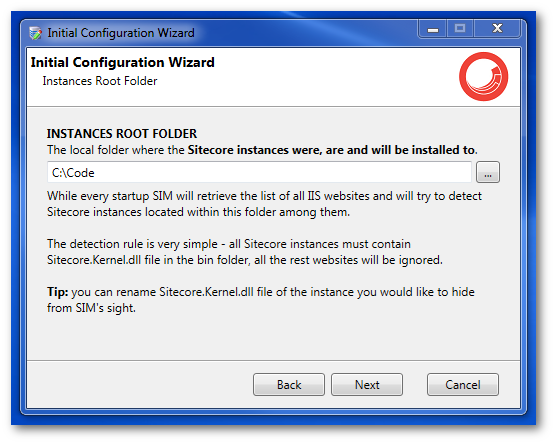 Set your area the instance manager will download the Sitecore installation files to, and the license manager.
Your SQL admin password so the instance manager can install and backup your Sitecore databases
Lastly, there's a handy permission checker to make sure your Sitecore instance folder has the Network Service account.
After the installer has everything up and running, you can now manage your Sitecore instances from the manager!
Sitecore Rocks
Install
Sitecore Rocks
, read
here
why.
---