How To Install Sitecore Rocks
Sat 27 February, 2016 / By Jon D Jones
When working with Sitecore, one invaluable tool to help development is SiteCoreRocks. Sitecore rocks is a visual studio companion that will make developing and administrating easier. In today's tutorial, I am going to cover how to install SitecoreRocks.
Open Visual Studio
As Sitecore rocks lives within Sitecore, the first thing to do is open it up, go to Tools -> Extensions and Updates and search for Sitecore.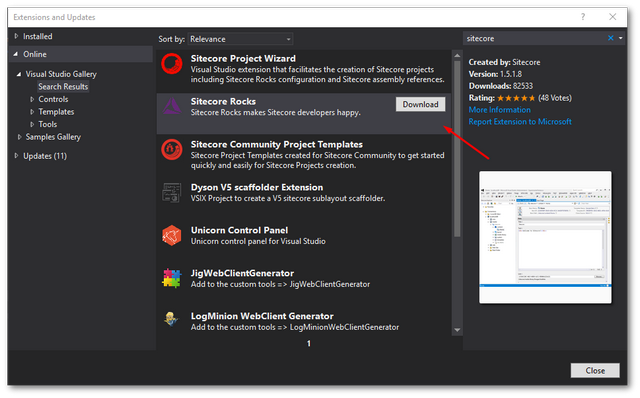 Click the download button and agree to the T&C's dialog:
After Sitecore Rocks installs, you will need to re-start visual studio.
If you are creating a new Sitecore Instance, please check out the second article in the series that discusses Using Sitecore Rocks to Create a Sitecore Instance.
---